Massapequa Construction Accident Lawyer
Injured in a Construction Accident? Get a Free Consult Today.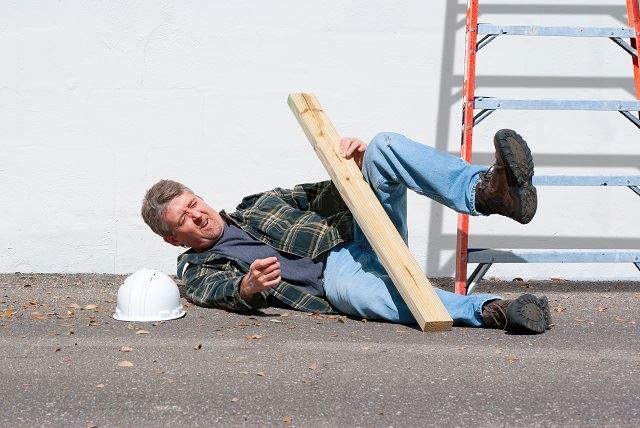 Construction sites are dangerous because of the potential for serious injuries, whether caused by building collapses, chemical burns, electrocution, trip and falls, or other accidents. A construction site accident can have severe consequences, such as debilitating pain during your recovery and being unable to work for a long period of time. Depending on the severity of the accident, you may suffer life-altering injuries and lasting damages.
Retaining the counsel of a Massapequa construction accident attorney is critical during this time. When you hire James J. Quail & Associates, P.C., we can help you file a claim by gathering evidence, investigated the worksite and applicable safety standards, and locating any potential witnesses. Having a qualified personal injury lawyer provide assistance with your claim can ensure you are set up to recover maximum compensation.
Want to discuss your case with our personal injury lawyer in Massa[pequa? Set up a free consultation today: (516) 246-2449.
Need a Construction Accident Attorney in Suffolk County?
James J. Quail & Associates, P.C. has considerable experience handling construction accident claims, including those involving OSHA and other safety violations, specifically those involving Labor Law 240 cases. We can provide the knowledgeable legal assistance you need when filing a claim. A capable attorney from our office can help you pursue the monetary damages needed to compensate for your losses after a serious construction site accident.
This can include damages such as:
Hospitalization expenses
Medical bills
Physical therapy costs
Lost current and future income
Pain and suffering
Understanding the Dangers of Construction Sites
A construction site is a dangerous place to work—let alone be involved in an accident at. Even the smallest of incidents can cause injuries such as head trauma, paralysis, blindness, internal injuries, spinal cord trauma, brain injuries, broken bones, and other incapacitating conditions. From falling objects to scaffolding accidents to defective machinery to vehicle accidents, there are a number of issues that can result in devastating injuries. Our Massapequa construction accident lawyer can review your case, conduct our own investigation of the accident, and provide skilled counsel regarding your legal recourse.
Would you like to find out if you can file a claim for compensation for your construction accident injuries? Contact our firm at (516) 246-2449 today.