Massapequa Motorcycle Accident Attorney
You Can Count on Our Personal Injury Lawyer for Assistance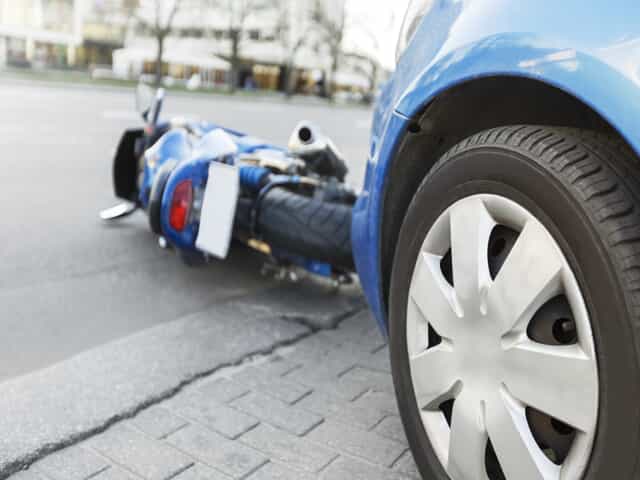 At James J. Quail & Associates, P.C., our legal staff knows that motorcycle accidents are some of the most destructive of all motor vehicle accidents. The results of a collision can be life-changing. If you have been involved in a motorcycle accident in Massapequa, you could be entitled to compensation for the damages you have suffered through a personal injury claim. The facts related to your case need to be investigated within a certain timeframe, and if you fail to meet the statute of limitations, you may not be able to file a claim. For that reason, it is important to obtain legal representation as soon as possible.
Don't delay! Consult a motorcycle accident injury attorney right away! Call our Massapequa personal injury lawyer at (516) 246-2449.
Creating Strong Personal Injury Claims
At James J. Quail & Associates, P.C., Mr. Quail is well-versed in handling motorcycle accidents and all of the complexities that come with filing a claim for compensation. We know that after an accident, you should not have to suffer financially on top of the emotional and physical pain.
Our legal staff will do everything necessary to assist you with your case, including:
Gathering the necessary facts
Questioning the witnesses
Evaluating the police reports
Responding to insurance companies
Compiling pertinent information
As a member of New York's Association of Trial Lawyers, Mr. Quail is prepared to defend you in a court of law, should your case go to trial.
Don't Face a Personal Injury Case on Your Own
A motorcycle accident has serious repercussions. After an accident, you could be facing harsh long-term or permanent injuries that cause expensive medical bills and an inability to work. Lost wages or salary can not only harm your financial health, but the mental anguish can lead to unnecessary hardships for your family.
You don't have to go through this difficult time alone. You have enough to deal with after a motorcycle accident; let Mr. Quail and his experienced, compassionate associates handle the legal side of things so that you can focus on recovering.
Call our firm today to arrange a free 30-minute consultation to learn more about your legal rights after a motorcycle accident in Massapequa. We serve clients throughout Nassau and Suffolk Counties.